3 Key considerations before buying a rucksack for a DofE Expedition
Category: Duke of Edinburgh's Award Expeditions & Residentials
Posted by The Adventure Element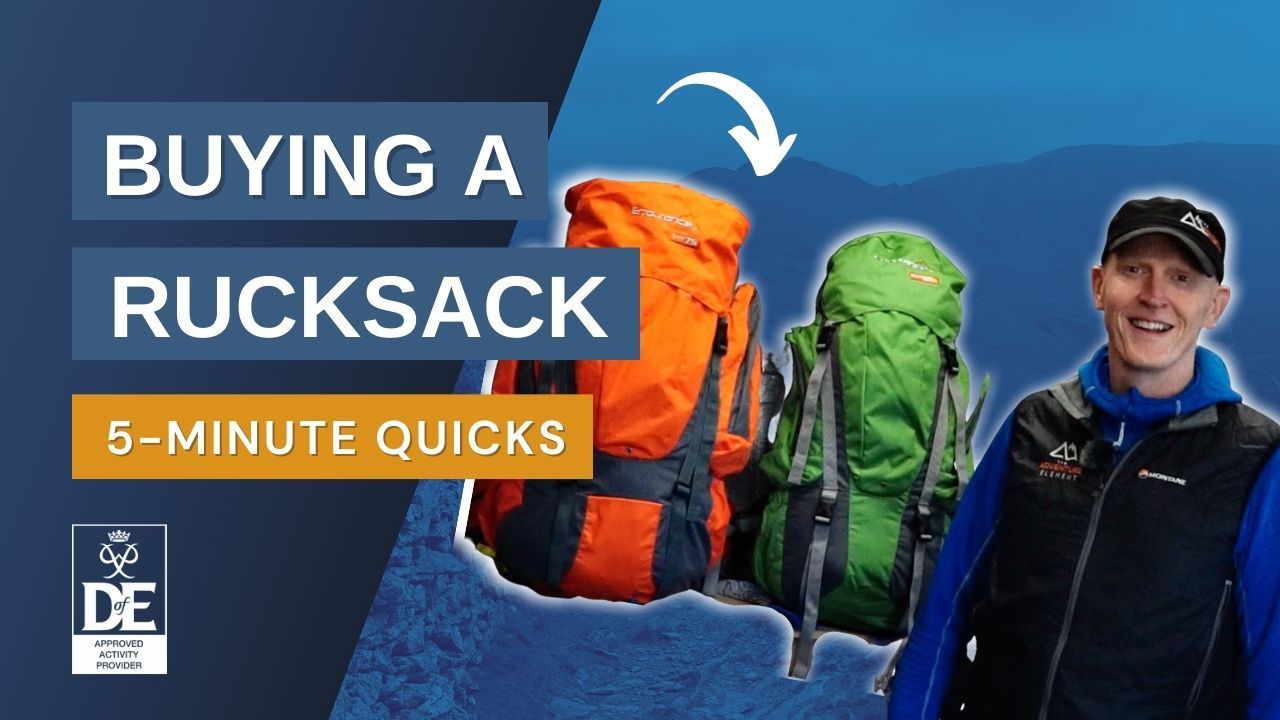 Consider these 3 things before you rush out to buy a new rucksack.
What size rucksack do you need?
What features do you think you need on a rucksack?
What carrying system does the rucksack have?
1) What size rucksack do you need?
There are 2 areas of 'size' worth thinking about.
What capacity do you need?
Rucksacks and measured in litres. As a rule of thumb, you will want to consider:

65 litre for a Bronze or Silver Expedition
75 litre rucksack for a Gold Expedition
NOTE: With some careful packing and light weight equipment you could easily use a 65 litre rucksack for Gold expedition.
Will the carry system fit your body frame?
Having a bag that fits your body frame will make a massive difference to the comfort of the rucksack on your back:

Females and smaller body frames can buy specific bags
Your rucksack should have an adjustable carrying system so it will fit your back and hip size.
2) What features do you think you need on a rucksack?
It is possible to pay hundreds of pounds on a rucksack if you really want to. But do you really need all the fancy features if you're only going to complete your DofE expedition?
Spend in region of £100 - £150 on a rucksack and ensure it has these 3 features as a minimum:
2 x side pockets.
A large pocket in the lid.
An adjustable back system.
3) What carrying system does the rucksack have?
Wherever possible get a bag that you can adjust. Just because your dad has a bag in the loft that he used to complete his DofE Expedition, does not mean that bag is now suitable or will fit you!
Spend time in the shop trying on different bags. Ask the shop assistant to load the bag with some weight and ask if they'll help you fit the bag correctly.
The 3 areas of the bag which can be adjustable are:
The back system length.
This can be extended or shortened depending on your back length.
The shoulder straps.
If they are too wide they will fall off your shoulders and cause you to have sores.
The waist belt.
This should be adjustable to your waist just around the top of your hips. You should be able to make this belt reasonably tight. A test of how tight would be to see if you can easily slip your hand between the belt and your body.